In these days, we always can find some special custom details from pop stars' wedding photos, we all love it. And we can add some special custom details into your wedding too, your wedding will become more delicate at once, such as monogram of the newly couple or sketch of wedding couple on the wedding cake, desserts; or a custom made wedding invitations with your love story, very artful and diligent
Here are 28 inspirations of custom details you can get into your wedding, bookmark it for your upcoming wedding, and give your guests a sweet delight wedding:
1. Creative Wedding Invitationscreative wedding invitations
Do you know except flat wedding invitation, pocket wedding invitation, there are also photo album wedding invitations , passport wedding invitation, and also you can print your invitation into a balloon, your guests go to wedding venue with the special invitations, so interesting!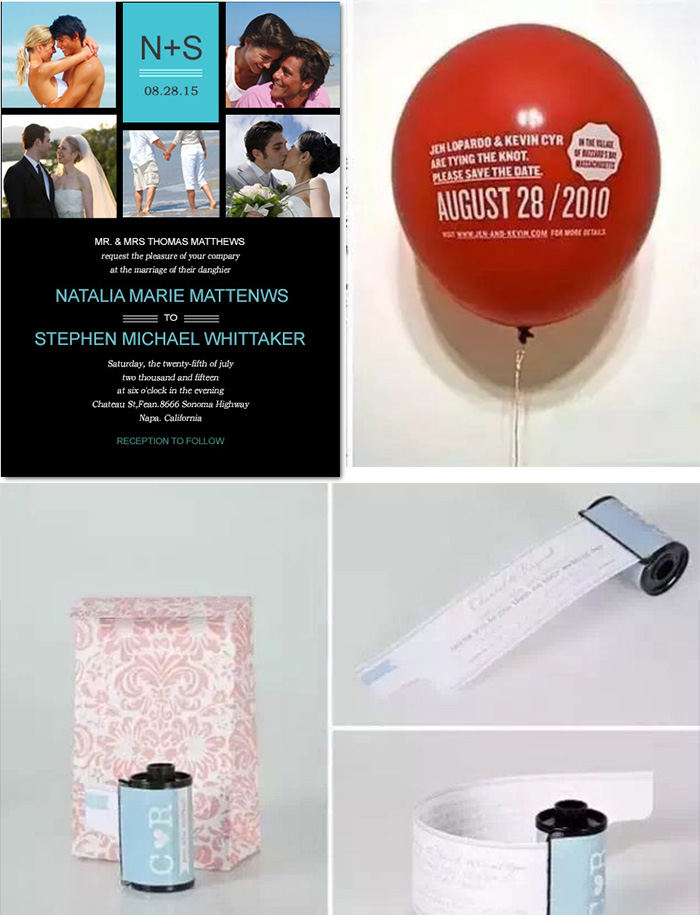 2. The most important to me is wedding logo, and you can add it on wedding invitation, table card, candies, drinks, even cups.





3. Custom Design Gift Bags to package your wedding favors. We can find it at the Royal wedding. With a wedding favor prepared with whole heart, it will be a good wedding favor to your wedding guest.





4. Photo crop AND photo background
If you don't know how to take some novel wedding photos, your photos of childhood, wood chips with your name are good crops to offer help; Photo frame like Ins, twitter are fashion and necessary.






5. Creative signs, like design your own wedding road or location sign, 'here comes the bride' hold by flower girls.






6. Custom Tattoo for bride and bridesmaid with your wedding logo, cute and sweet!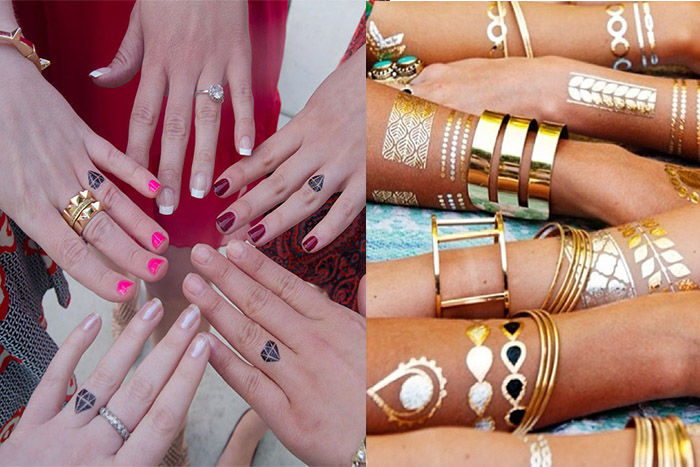 7. Wedding car, except flowers, it can be decorated by your dolls, your wedding signs.






8. Robe for bride and bridesmaids, custom robes with your wedding logo, so interesting and unforgettable!






9. Print wedding logo or wedding date on your wedding shoes; it will be a big surprise at your 50th wedding anniversary.






10. Cuff of Groom, embroider couples' name and wedding date on it, and express your love low-key.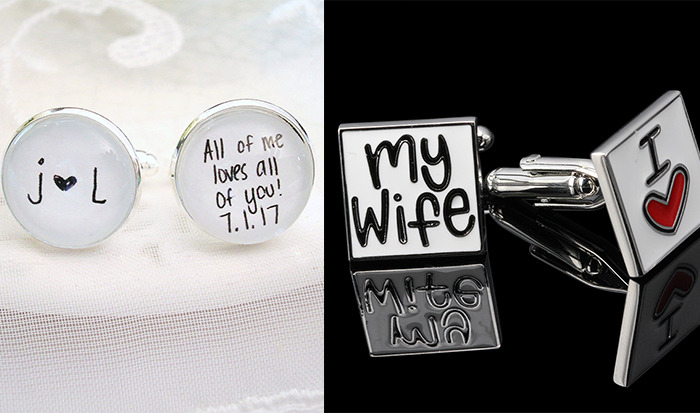 11. Special tie, you know you can write your love vows on it, wearing it as close as your heart.






12. Custom chic ring box, think about cute angels holding it, walking on your aisle, so cute and happy!






13. Distinctive bouquet, the most popular and easy way is decorating your wedding bouquet with your childhood photos; with this distinctive bouquet to welcome and start your new life.
14. Special custom hanger, we can find it from many wedding photos;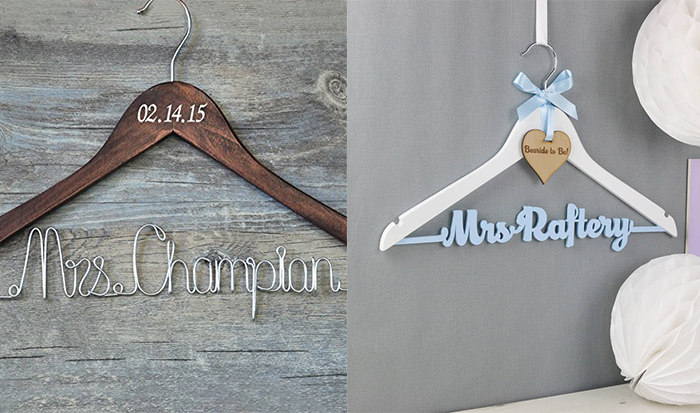 15. Your names are the most unique element, you can put it everywhere on your wedding party, candies and Macarons in the shape of your name or monogram;






16. Decorate desert table with you two or your dog in cartoon shapes, so adorable, is it?






17. Seals designed for your wedding, it can seal on your invitations, and it can be also sealed on guests' hands, like the game we played as child.
18. Other special custom details, like exclusive bottle opener, custom phone cases, there are so many things to custom when planning your unique wedding party.
Is there one or two here you want to custom for your own wedding, start now at once to sparkle your guests now.